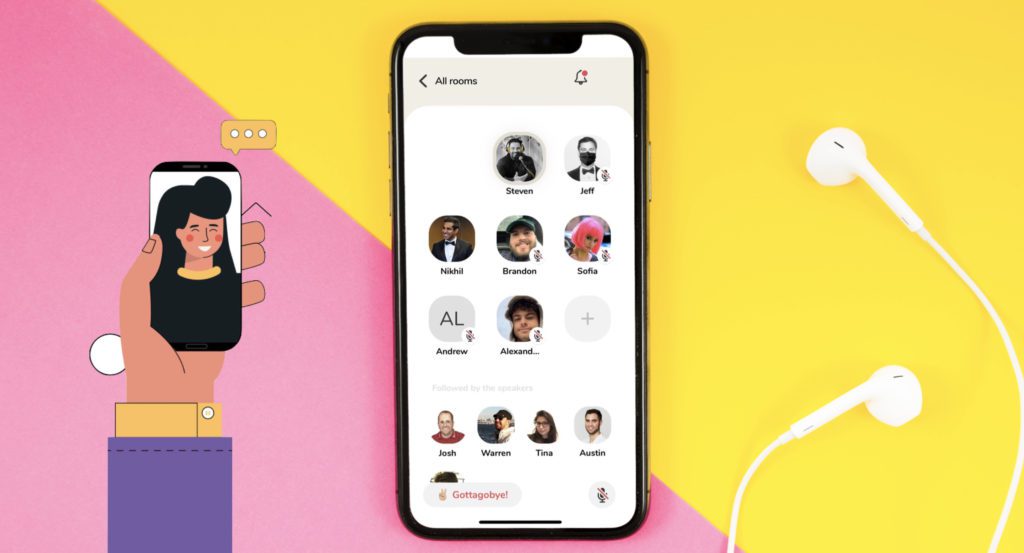 Techcrunch has a great article on this tool!
I'm sure by now you've heard of the audio-only social platform that is sweeping the internet, Clubhouse. The platform has been operational for less than a year and has already secured the unicorn status and the stamp of approval from Elon Musk.
What does it do?
With clubhouse you can run live conversations with interesting people from around the world in what is called 'rooms'. Their newsfeed equivalent is called the 'hallway' and you can use the hallway to discover interesting topics (based who you decide to follow) being discussed in these 'rooms'. The platform is in its infancy and is only available on IOS and via invitations from existing users only.
The platform is so young that you're able to find yourself in the same room as someone like Elon Musk discussing important topics directly with his audience in the room. You're even able to ask questions live and have a conversation with people who are traditionally hard to come by.
What does this mean for virtual events?
I believe that Clubhouse is not a fad and is here to stay. Judging by the amount of buzz it's creating and the number of copycat products propping up in the market. They are perfectly positioned to take advantage of this new appetite for audio first events.
Don't get me wrong! This isn't a completely new and novel way of communicating. Dial-in conference calls have been (and still are) a thing but the user experience and FOMO effect that Clubhouse has played on has positioned them perfectly to capitalise on it.
As an event organiser and a marketer, Clubhouse presents a fantastic opportunity to connect with your audience incredibly easily without much overhead. Video is not important for an audio first experience. It's the perfect low cost approach to host authoritative and topic oriented conversations with your audience.
When to host a Clubhouse Room event?
A great time to host a Clubhouse room would be right after your webinar, use it as a live Q&A session hosted on Clubhouse. Build rapport with your target audience. Another great time to do it is on the lead up to the event itself, build hype and collect pre-event questions from your audience to then discuss in your webinar.
Now is the time to get really creative with how you use new and emerging platforms to increase your reach and brand awareness.
This is where it becomes very evident for the need to figure out how you can consolidate all of your audience engagement across in-person, virtual, hybrid and audio-only events. With so many ways to engage your audience you'll need a robust tool to amalgamate the feedback and questions you receive from your audience across multiple mediums.
This is where Newny is super valuable. Newny is a Live Q&A, Feedback and Insights tool for events of all kinds in any medium. Collect questions before, during and after your events, collect feedback and use Newny's insights dashboard to better understand your audience's needs, thoughts and concerns.
Get started with Newny and secure your shareable link here.