Using Newny during your virtual events is super easy!
Once you've fired up your session on Newny, all you need to do is share your unique url (orgname.newny.io) with your participants, whether that's in the chat function of your zoom or if you want to collect pre-event questions you can share it with your event registrants so they can post their questions in and upvote other registrants pre-event questions.
As you approach the live Q&A section of your event, click the presentation mode button in your events Newny session and curate the questions you want to answer and discuss with your attendees. The questions will already be sorted by most upvoted but you can curate it further by removing or marking questions as answered.
Here is what the presentation mode screen looks like once shared via Zoom: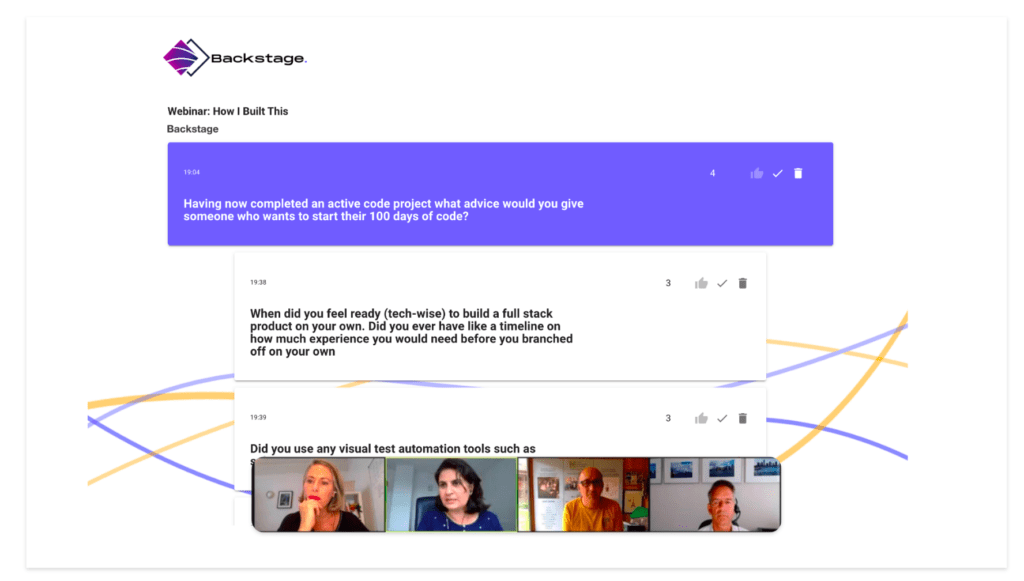 One of the beauty's of adopting Newny for your organisation is that it works exactly the same in your hybrid or physical-only events. It's a tool that'll accompany you whenever and wherever you are hosting an event and you want to curate questions from an audience.
Newny, your engagement hub.