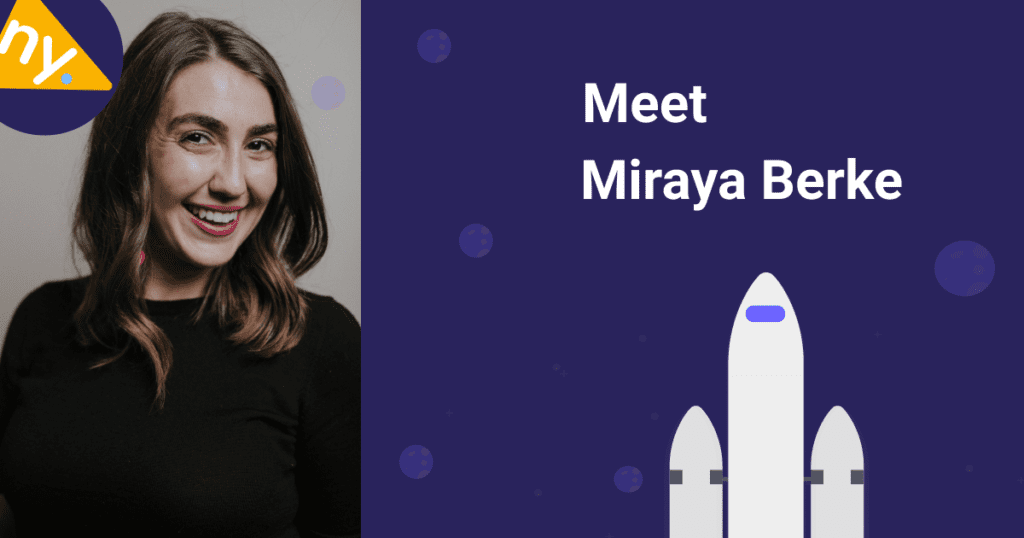 Tell Us About Yourself?
My background is in event planning, I've always loved creating delightful experiences that bring people together. I created my own events agency and worked with clients, then went on to launch two of my own festivals, Dessert Goals and Rom Com Fest.
When Covid hit, my career, along with fellow event planners, totally changed and we had to pivot to virtual experiences. The options were limited, generic and clunky. Now at Mixily we have all the tools you need to host virtual events for your community. I miss IRL events, but I love that I get to bring my event knowledge and passion into designing a tool that will help many communities.
Can You tell Us About A Recent Win You're Still Celebrating? 🥳
On Mixily's Virtual Venue you can spotlight speakers, which is awesome for panels and workshops. I'm really excited to see more of our hosts use the spotlight speaker tool with our recording option to host professional and branded events right on their website.
What Inspires You To Do The Work You Do?
The Mixily hosts inspire me to do the work. Individuals who tell me how much time they saved from switching from Eventbrite and Zoom to Mixily, or how much they love the look and feel of the product. I've been a solopreneur for years juggling many hats, so knowing now that I am helping other small businesses streamline their event workflow to make it look better and be more convenient, gives me the motivation to keep going.
Where Can Our Readers Find You And Your Work?
You can find me actively engaging on the following channels:
https://twitter.com/mixilyevents
https://www.instagram.com/mixilyevents
Come and say hello!
---
Do you know an inspiring Events Organiser?
We'd love to feature them on our platform.
Please email us: info@newny.io
Learn more about Newny: newny.io